PROTOCOL: certifications and guarantees

We offer a quality product, certified and guaranteed thanks to the continuous tests on outgoing products, the exclusive use of first choice materials and full respect of the REACH requirements for the safety of human health and for the environment.
Since 2009 we have obtained various national and international certifications that have allowed to optimize and further improve our processes.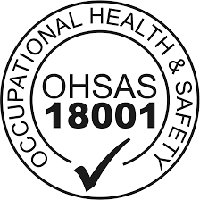 OHSAS 18001:2007
Safety and workers health management
This standard allows to manage in "an organic and systematic way" the safety of the workers without upsetting the company's organisation structure, improving its performances.
Targets:
cancel or minimize the risks/dangers associated to the staff activity
involve and motivate the staff thanks to trainings, improved and safer working conditions
Ensure that internal audits are carried out at scheduled intervals , of fitness, adequacy and effectiveness controls
Year of issue: 2010 (annual renewal)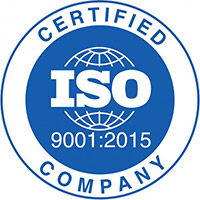 ISO 9001:2015
Quality sistem
This internationally recognized standard, is the basis for the implementation of quality systems all over the world, instead of other requirements published in the past.
Targets:
improve credibility and image
imrpove the customer satisfaction
improve the processes that create value for the customer in terms of efficiency, elimination of wastefulness and minor number of errors
improve decision-making
employess more involved and motivated to generate value
Year of first issue: 2003 (three year renewall)